I absolutely love mobile suits from Zeta Gundam, so you'll have to forgive me for the following fanboyism. This Gundam MK. II Titans Ver. 2.0 by GAF member alphabeta....is fantastic. :D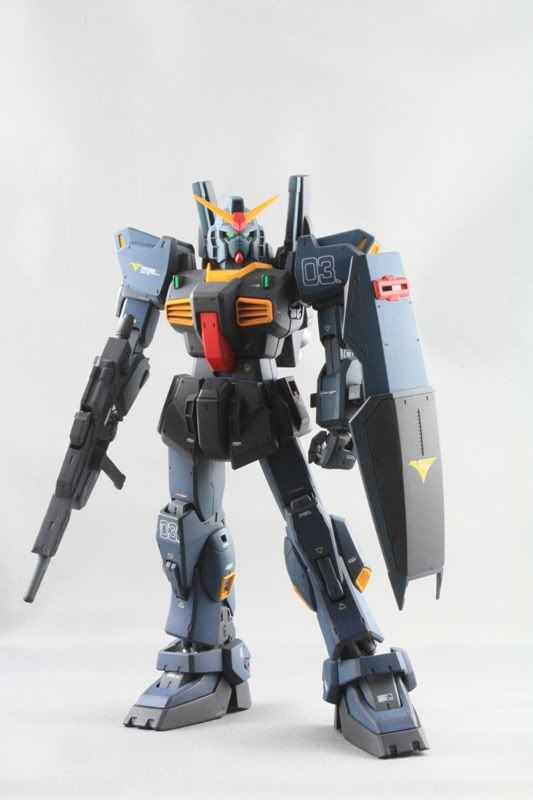 I can't believe how well this was pulled off. It looks very clean, very precise, the colors are vibrant where they need to be and not where they don't, and the decals are picture perfect. Like I said starting out, I love Zeta Gundam and the MK. II is one of my favorite machines from Zeta, so to highlight such a great model is a great honor and I just found the inspiration for my PG MK. II. Thank you, alphabeta for sharing one hell of a build with us.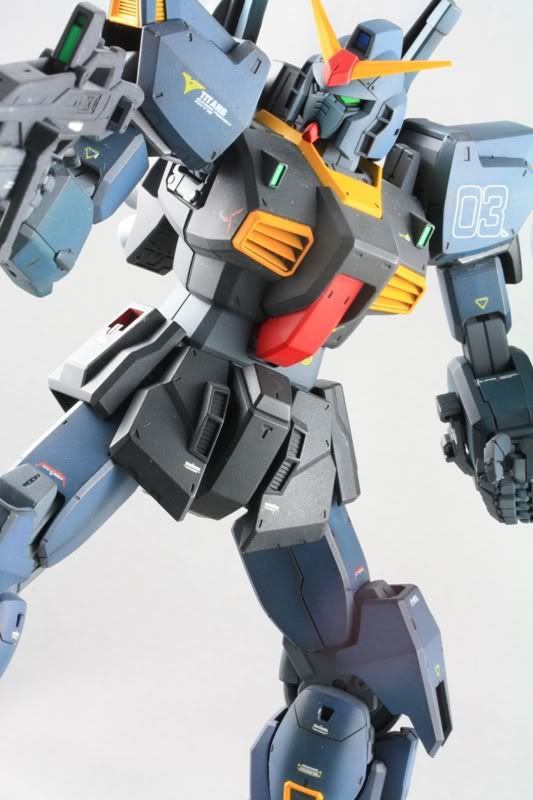 Look at that orange and red against that blue, it doesn't get much better than that. Alpha really brought out those Titan colors. The flat coat lends itself very well to the Titan's MK. II.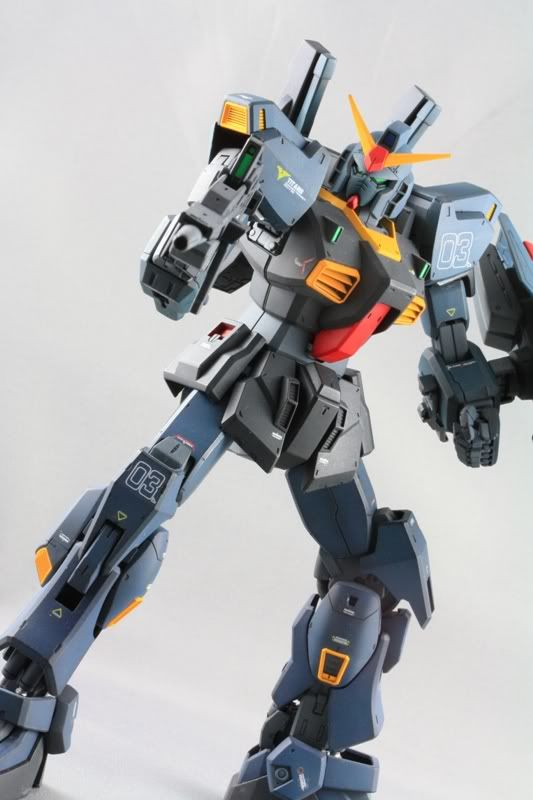 I envy his decal skill! Look at that. I wish my decals would come out that straight and perfect!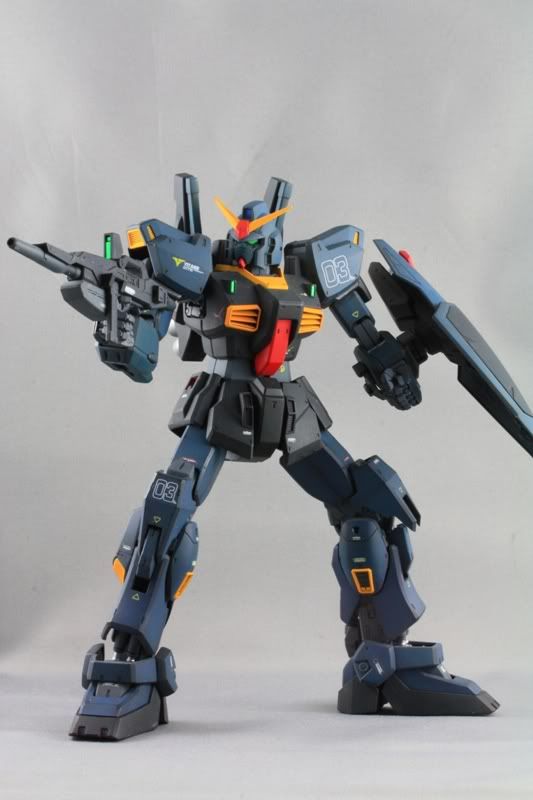 These photos were taken with the help of Hemish, so i'm not sure who to say Kudos to for the posing work, but Kudos anyway!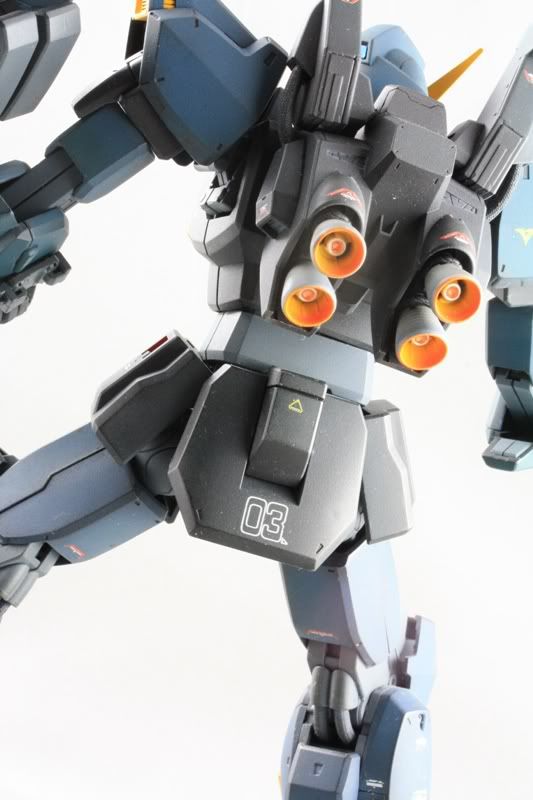 Rarely do you see someone put that much detail into the thrusters that come with the kit, usually it's replaced by metal ones and that's it, but that's dedication and i'm sure the end result is much more satisfying.
Well that's it for this GAF Member Feature! I really should get around to doing more of these, we got so much talent in the GA Forum, can I get an intern to do my college homework so I can blog and do gunpla more? Thanks! Keep up the Gunpla, Newtypes!
- Zeta Newtype